International? Grand Dariush Hotel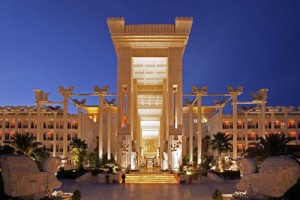 Dariush Grand Hotel was built as a look like Persepolis, a symbol of the glory and splendor of the ancient Persian (Iranian) civilization and the Persian Empire. The hotel was designed and developed by Iranian entrepreneur Hossein Sabet, who also owns and manages several tourist attractions and hotels in the Canary Islands. The hotel was completed in 2003 and is owned by a number of companies. View more
Flamingo Hotel
The only way to a perfect holiday is to spend it away from the hustle and bustle of a busy city. A more relaxing way, is to spend it in a place far away from all the stress and pressures bring about by our regular routines.There could be one place to relax and rejuvenate, spend your holiday in Flamingo Hotel.
Persian Shygan Hotel
Shygan Hotel welcomes all guests in 100 spacious rooms with 249 beds. The view of Persian Gulf turns Shygan Hotels well prepared restaurants to a splendid place for its quests. Everybody can enjoy eating different kinds of Iranian and International dishes while relaxing in a musical atmosphere.